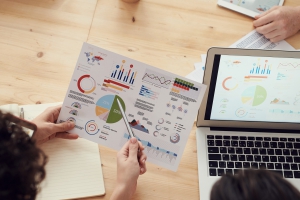 Prodaja nepremičnine
Pri vsakoletni analizi statistik vedno znova ugotavljamo: NEPREMIČNINE PRODAJAMO PO OPAZNO VIŠJIH...
Nakup nepremičnine
Direktor enega znanega ameriškega podjetja je zapisal: NAJBOLJŠA INVESTICIJA NA ZEMLJI JE ZEMLJA!
Najem nepremičnine
K medijskem sodelovanju je urednica Cosmopolitana, Anamarija Lukovac, pozvala našo Majo glede tem...
Prodaja nepremičnine
Najprej začnimo s tem, da vas razumemo. Vemo, da ste svoje gnezdo gradili srčno, z veliko ljubezn...
We are proud to be among the first real estate companies in Slovenia,
which obtained the »Trusted Real Estate Company" certificate«.
Our gift
to you
Download the free handbook:
Enter your e-mail address, to which we will
send you the selected free handbook
WELCOME!
Enter your email address and become
VIP customer